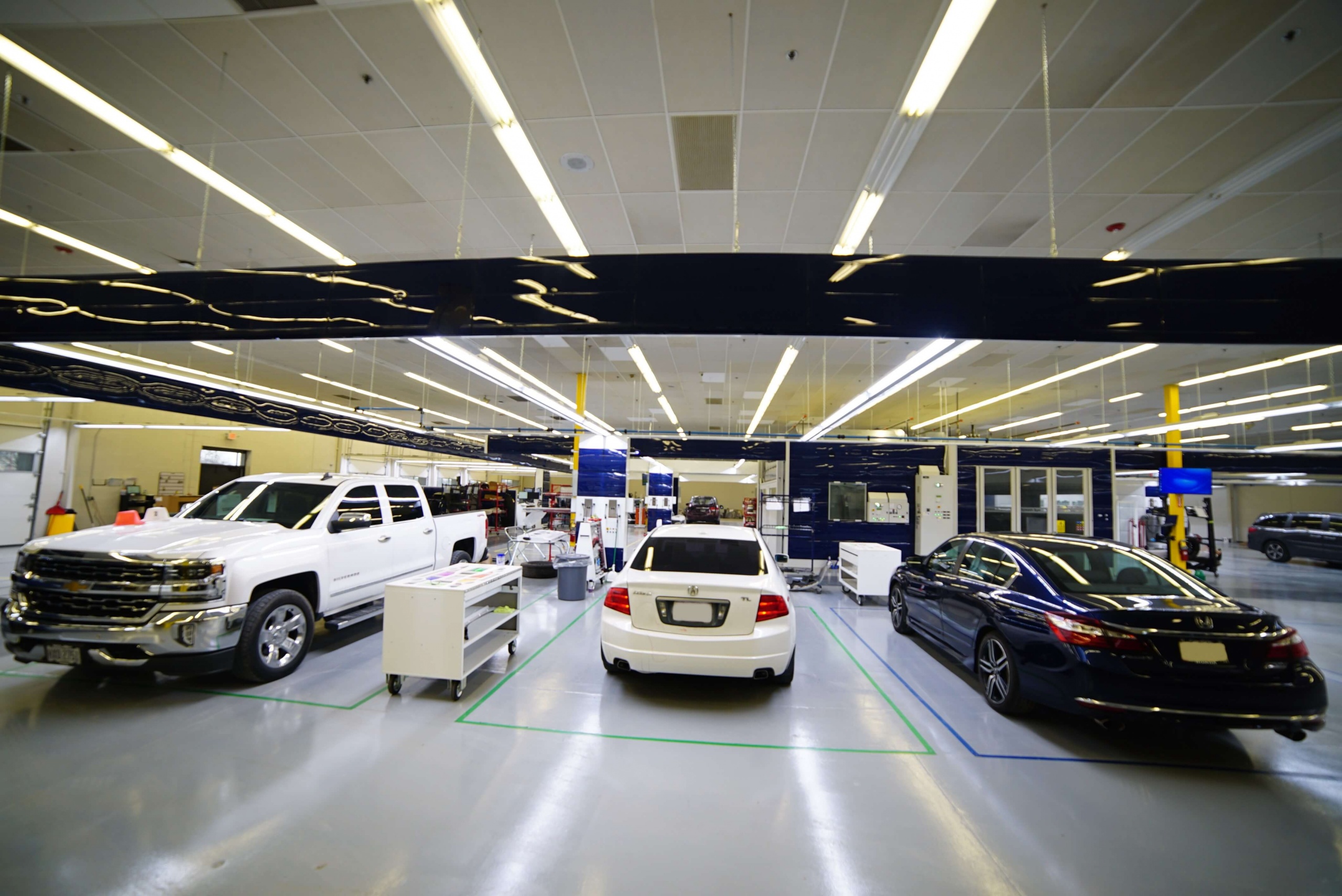 Collision Repair.
Reinvented.
Complete solution to add or restore 
Collision Repair

 to your dealership
No Headaches. No Worries. Our proven process eliminates the headaches and inefficiencies of trying to "figure out" how to operate a collision repair center. We deliver a complete, ready-to-run operation on day one with a Managed or Licensed operating model.
End to End Collision Repair Management
DCR Systems has the answer to the technology, investment, staffing, certification, and environmental issues auto dealers face in operating a profitable dealer-based collision repair facility. As your on-site collision repair facility DCR Systems equips, staffs, and manages a lean production based process that can ensure customer satisfaction, on time delivery, and a world class experience.
DCR Systems Supplies:
Provide physical layout of our World Class Operating Model

Supervise the construction process

Provide all equipment and tooling

Recruit, hire, and train entire team

Manage all day-to-day operations including interactions with insurance companies

Handle all regulatory compliance

Deliver exceptional customer experience on behalf of your dealership

Send service and total loss referrals to dealership
Dealer Group Supplies:
Provide the facility and contents built to DCR Systems' Patented Specification from new construction or through building conversion

Provide the name (the accident repair center operates under your dealership's branding)

Provide customer base to the accident repair center
–– Systems Licensed Model
License our World Class Operating Model
License DCR Systems' operating model to get access to all the tech, processes, training, and the patented production process while your dealer group takes care of daily operations with continued access to proprietary training and support. Take the inefficiencies and headaches out of operating your own accident repair center.
DCR Systems Supplies:
Facility design / Architectural drawings

Detailed equipment and tooling plan

Recruiting support

On-going training and people development

DCR Systems' unique compensation model

On-going support through on-site visits, group meetings, webinars & conference calls

Access to all of DCR Systems' curriculum and improvement initiatives
Dealer Group Supplies:
Provide capital to build

Hire employees

Manage the day-to-day operations
DCR Systems Building Blocks
Learn and understand some of the core building blocks DCR Systems utilizes to make a World Class Accident Repair Center.
Lean Production Process
Our patented lean production process systemizes and streamlines all of the variables associated with collision repair by eliminating waste, rework, and stress leading to increased profitability.
Factory Certified Repair
DCR Systems has built a collision repair business around exclusive and strategic partnerships with automotive dealerships. OEM Certifications is a way of life for DCR Systems.
Team Culture
DCR Systems utilizes a team culture for all of its facilities. Comradery, empowerment, core values, and beliefs is what makes a team successful. DCR prides itself on using a team based culture as one of its core building blocks to success.
Reinventing the Repair Process
DCR Systems utilizes lean manufacturing production techniques, task-specific technicians are interdependent, allowing for continuous work flow until the repair process is complete. Quality inspections are conducted at every step of the process.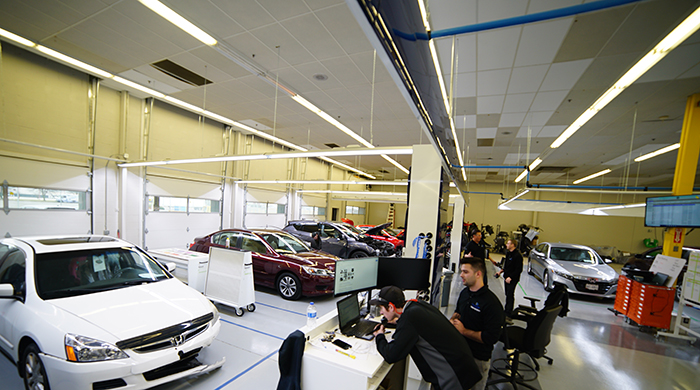 Systems Repair Plan
Strategic disassembly and detailed repair plan is established. Materials are defined, work instructions are verified for quality and correctness.
Vehicle repair goal becomes a manageable job and a guaranteed delivery time is pinpointed for the customer.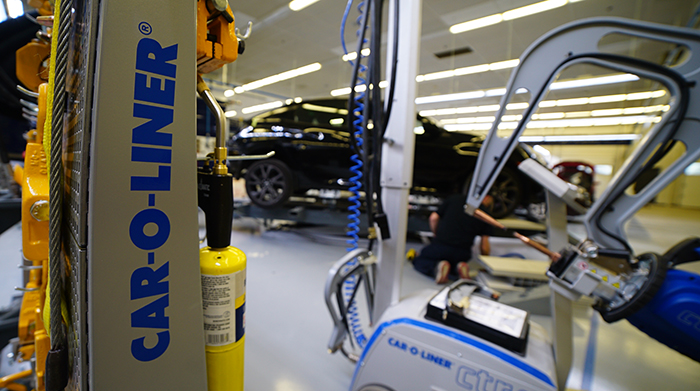 Systems Build Down
The aggressive and documented reduction of process time to complete a repair.
Reconstruction time is reduced to a smaller, more manageable set of variables to help ensure continuous flow.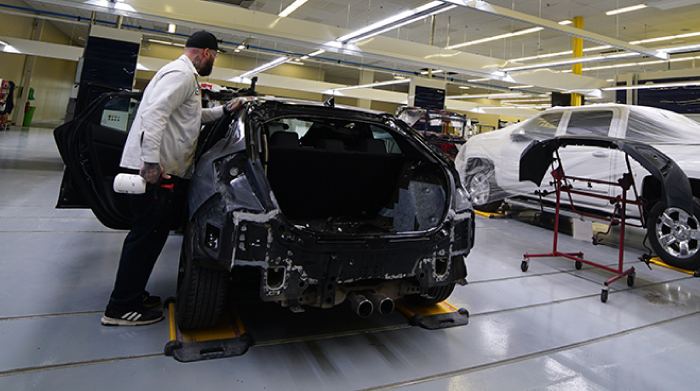 Systems Body Repair
Trained and certified technicians use point-of-use tooling for effectiveness and efficiency. (Shop features dedicated aluminum repair area)
Technicians perform the work on each vehicle per OEM guidelines as an interdependent team.
‍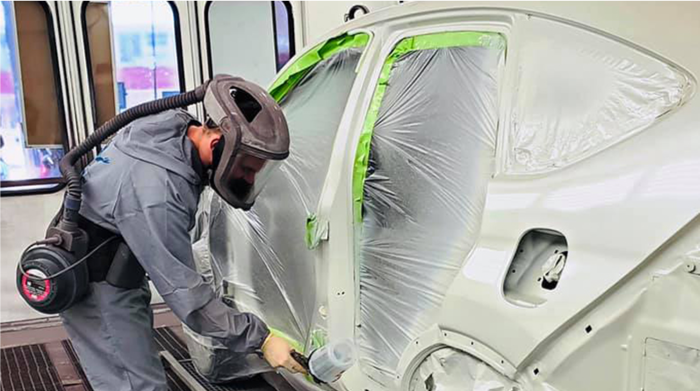 Systems Refinish
Utilizing Symach products and side flow-through spray booths, certified refinish technicians eliminate all variables associated with the refinish operation to provide a world class finish.
Cutting-edge refinish technology improves mixing, spraying, and curing while being energy efficient.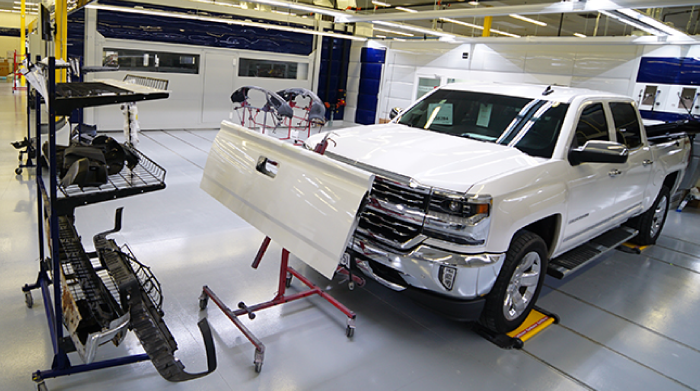 Systems Reassembly
Technicians reassemble the vehicle back to manufacture specifications. Verification is performed throughout each step with quality control.
Superior work is assured and work completion schedule remains on track.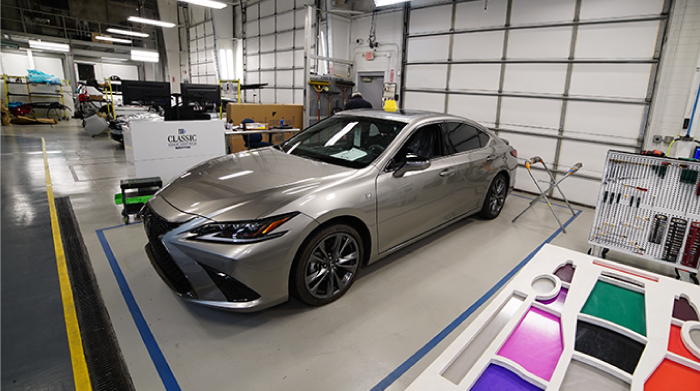 Systems Complete
All work performed is reviewed and checked against the plan. Vehicle is detailed for client delivery and DCR Systems' patented process is complete.
Customer receives vehicle in pristine condition at the estimated delivery date and leaves the dealership satisfied.